Dear Valued YES Partner,
We are proud to report that we have put R4 billion into the economy through youth salaries!
You read that right.
This is money that has gone straight from our hero corporate partners into the hands of the youth – circulating within families, communities, and our entire economy – affording over 72,560 + youth buying and saving power, as well as a critical first chance.
Thank you to our partners for taking a chance on South African youth, and helping co-create a future that works for all.
An update on the minimum wage increase
Having celebrated over R4 billion worth of YES Youth salaries, it is important that all our corporate partners are aware that this salary will be going so much further for many YES Youth with the national minimum wage increase, effective 1 March 2022. An amendment to the Minimum Wage Act of 2018 has increased the national minimum wage from R21.69 per ordinary hour worked to R23.19.
What this means in real terms and how it affects you is: Where a YES Youth works 40 ordinary hours per week, they will need to be paid a minimum wage of R4,020.00 per month.
•  It's an increase of R260.00 from the R3,760.00.
•  The Skills Development Levy and Unemployment Insurance Fund contribution will therefore also increase by a combined R80.40 per youth per month.  This is calculated at 1% of R4,020.00 per month for each of UIF and SDL (R4,020.00 x 2% = R80.40) and brings the total increased wage cost to R4,100.40 per youth per month.
In spite of the pandemic, lockdowns and a recession, YES and its partners have created over 72,560 work experiences for young South Africans, boosting the economy with new talent and billions paid in salaries, all without raising the YES packages' pricing.
YES prices have remained consistent for over three years, with the exception of the turnkey solution product. The impact we have made with our partners without a rise in fees is no easy feat, and something we are incredibly proud of.
Youth employment is, now, more than ever, critical for the many families and communities one YES Youth income supports. Sowing the seeds today means that we can reap a better future tomorrow, together.
Your investment in our future matters.
An update on the Employment Tax Incentive (ETI)
On Wednesday, 23 February 2022, Finance Minister, Enoch Godongwana announced an increase in the ETI benefit. The ETI will be increased by 50% from R1,000.00 per employee per month to R1,500.00 (in the first 12 months).
The ETI allows companies who employ young people between the ages of 18 and 29 with a maximum remuneration of R6,000.00 an opportunity to claim R1,500.00 back on the youth salaries.
Chat to your tax advisor about incorporating the ETI into your YES programme.
Driving youth employment:
How your business can accelerate South Africa's future
Our February webinar with partners Harambee and the National Youth Development Agency (NYDA) yielded fantastic insights into the youth employment ecosystem.
Speakers included, Farai Mubaiwa (chief partnerships officer at YES), Waseem Carrim (chief executive officer the NYDA) and Zengeziwe Msimang (chief engagement officer at Harambee Youth Employment Accelerator).
Moderated by economist Dr Thabi Leoka, the panellists unpacked best practice in the youth employment sector and provided a blueprint for how business can get involved in reducing youth unemployment and changing the economic trajectory of our country.
Farai noted, "We are in the thick of an unemployment crisis within our country, and acknowledging that it's a crisis also means that we have to acknowledge that this is no longer business as usual. We need extraordinary involvement; we need extraordinary interventions for us to be able to reduce this crisis for us to be able to see an end to unemployment."
To watch a playback of this important discussion, click here.
February blog round up:
This month, we discussed all things B-BBEE on our blog, so you can have all the tools needed to understand how to best include YES in your B-BBEE strategy and beyond.
| | |
| --- | --- |
| 6 Reasons why you should consider the YES model as part of your B-BBEE strategy | There are many reasons why over 1,800 corporate partners have signed on to do YES. Our corporate partners know that the YES programme enables actual, meaningful change that ripples through families, communities, and the entire country. We've compiled six of the most common reasons corporates continue to include YES in their B-BBEE strategy, and beyond. Read more |
| Planning your B-BBEE strategy for 2022 and beyond | Tackling your company's B-BBEE scorecard often feels like the most daunting of tasks. With this handy guide, it needn't be. With the right information, advice and tools, you can plan your B-BBEE strategy for 2022 and beyond. Have the mindset to tackle this task in a way which suits your business today, and unlock benefits that will serve you well into the future too. Read more |
| The YES turnkey solution: Place youth at a host partner for maximum impact  | Don't have the capacity to host youth internally? YES's turnkey solution (implementation partner model) offers businesses a way to change lives by placing youth externally. More and more companies are opting for this model for maximum impact. This blog unpacks the benefits of YES's turnkey solutions for company, country, and youth. Read more |
| | |
YES in the press
Inspiring YES Youth
Tlotliso Nko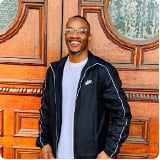 Position: App/software/web developer
IP: IT Varsity
Youth sponsor: Cell C
"This experience has been educational and eye opening in terms of the inner digital world of software developing. I never thought I would enjoy coding at first, but I enjoy it more than anything cause it gave me a chance to create apps with my own innovative thoughts. YES, has changed my life as I now I have the opportunity to study something, learn, gain work experience, as well as take care of my family financially."
B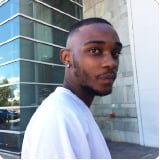 ongiswa Mkhonza
Position: Junior data analyst
IP: NFLA
Youth sponsor: Mimecast
"Being employed during pandemic has taught me to view things in a distinct, try to support my family  where I can, and empower a couple of my peers. I'm very fortunate and grateful to get this opportunity especially given the fact that a lot of people have lost their jobs. The key skills I picked up as a YES Youth are to independently run and manage a business and most importantly how to use the monthly retainers responsibly. My plan is to fully establish my own production company and perhaps in the long run I can create employment to others just like myself."
Some of our hero clients:
Warm regards, 
The YES Team